Celebrating Allotments
Affordable fresh fruits and vegetables are important! If you're anything like us, you  love allotments. We're looking forward to celebrating and promoting them throughout this year's Allotments Week, the 12th – 18th of August. This week is put on by the National Allotment Society Initiative. Not only do allotments provide healthy, plant-based foods, but they help to create a sense of community amongst those who tend to them.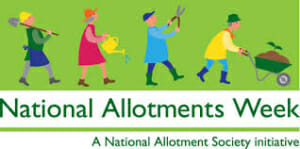 If you're unfamiliar with what exactly allotments are, they can be thought of as a community garden. Individual gardeners are usually organised in an allotment association. These associations are then granted or leased a plot of land that may only be used for gardening, as dictated by zoning laws.  Usually, to be a part of the association, gardeners are charged a small membership fee.
Our Seed Grow Kits
While all of our seeded products offer a massive range of ways to grow plants, our Grow Kit Single Wrap Pots are budget friendly, and ideal for school and community projects, like allotments! These custom-printed promotional Grow Kit Single Pot Wraps contain everything you need to grow your own seeds, be it flowers, herbs, vegetables, or a tree.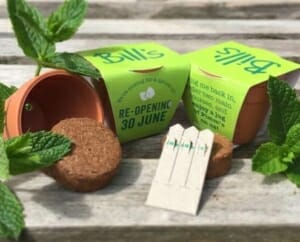 On average, it will take seeds two weeks to germinate. Of course, your branding will be front and centre as the recipient tends to their plant. Finally, the plastic pot is meant to be reused time and time again, so this product is free of single-use plastic.
Treating the Earth and environment well is a hot button topic right now, and with the hovering presence of global warming, it's doubtful that this trend will go away any time soon. Encourage your customers to practice sustainable habits within their day-to-day lives. See the array of products we have to offer your company, and your customers. Have a look at our full line of products at buddyburst.com.
Contact us at+44 (0) 207 157 9598, or email us at hello@buddyburst.com.
https://buddyburst.com/wp-content/uploads/2019/07/allotmentsweek.jpg
350
590
Jamie Gray
https://buddyburst.com/wp-content/uploads/2018/03/logo-reg-300x200.png
Jamie Gray
2019-07-24 06:34:06
2019-07-24 06:35:04
Grow Kits for Allotments Week